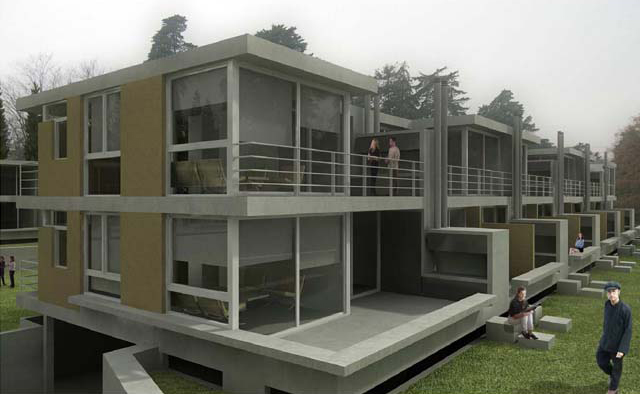 ADP Housing
Buenos Aires / Argentina
2008
The project aims to rescue and strengthen the long perspectives of the site, and create areas of different degrees of privacy. The units are grouped into strips along the terrain, taking a zigzag shape that allows them to preserve the existing wood/trees. In the green areas, a high level arise, which serves as the expansion of the building that faces it and another on the original level of the land that allows the circulation of all pedestrians.
Team: A. J. Maletti, F. Zanel, L. Maletti, C. Olmos.
Collaborators: P. Palmieri, F. Ahlers, L. Pedrazzi, L. Steibel.