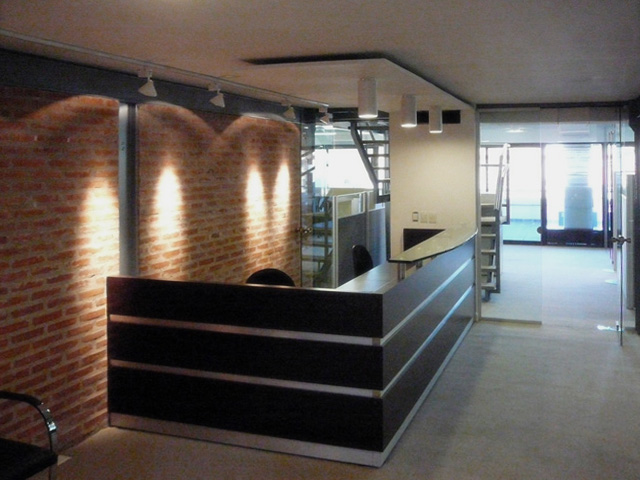 Elecnor Offices
Buenos Aires / Argentina
2008
Elecnor offices are located in one of the docks in Puerto Madero. The premise from the beginning was to create transparency and thus achieve the fluidity of space. In the main room are five managing aereas with their respective desks. The decision to make the managements totally glazed furthered the idea of the spatial continuity.
We chose not to cover the metal structure of the dock but on the contrary, live together with glass and equipment.
Team: A. J. Maletti, F. Zanel, L. Maletti, C. Olmos, M. Millarengo, L. Goyenechea.